Before you read on about who is behind the show, ask yourself the following:
Are you tired of hearing ideas and wondering if they have been tested?

Do you remember when marketing was fun?
When was the last time you listened to identical twins talk about marketing? (it's worth a try at least once)
Far beyond another "marketing show" we bring more than theory to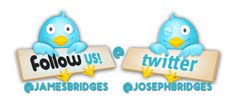 our show, we bring strategies and tactics that we test daily on our own businesses as well as our work with clients.  With a focus on proven techniques and strategies that ANY business owner can put into action we developed programs that are focused on generating sales consistently for any business.
Read on below to find out more about our background to tip you over the edge into subscribing to our podcast.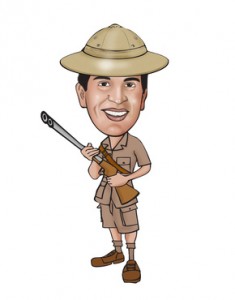 Joey Bridges is known as the louder of the twins.  If you haven't listened to the show yet you will certainly notice is over the top style.  He is not afraid to lead the way into any marketing jungle, tackle any problem and create solutions that can be put into action today.  With a background in high-tech marketing that spans over 14 years and ranges from solo-preneurs to Fortune 500 clients, he has tactics and strategies to share for every level of business.
His marketing insights have been focused on Pay Per Click Strategies and Mindset (yes mindset…you read that right) for business owners.  Regardless of niche (as he has been involved with over 30 different industries) he focuses on how to develop consistent systems that generate consistent revenue, growth and provide a level of freedom for the business owner.  His expertise with Facebook and Google Pay-Per-Click have allowed him to help businesses find the right customers quickly and cost-effectively.
He has co-authored two books, 6 Steps to a 7 Figure Net Income, and 6 Steps to Making $$$ on Facebook Now.  With these two books as a foundation, he has developed different talks that he brings to events Nationally and Internationally.  The speaking events, that he often performs with his twin brother Jamey, are packed with information but at the same time audience members are able to have a good time.
With an exclusive list of 1 on 1 clients, he is able to dedicate individual time to his clients to help them with their goals.  He has a comprehensive team that he brings to a business owner that allows him to develop custom web marketing solutions for the business owner.  The most popular solution, that many of his 1 on 1 clients use, is one that integrates the power of social networking with the benefits of online marketing (pay per click, SEO, landing page optimization, and more).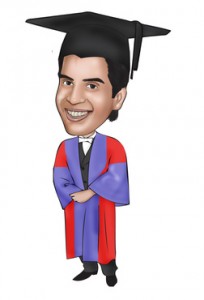 Jamey Bridges is known as the quieter of the twins, but when you talk to people that know him "quiet" isn't a description that will usually be in the first sentence describing him.  In the world of the twins, if you were to compare them to Tango & Cash (and seriously who wouldn't mind being compared to that legendary movie) then he would be Tango.  He leads the efforts for testing and frequently is tasked with diving into the machine to figure out how something works before the twins share it on a show.
His marketing insights have been focused on SEO, Google PPC, and email marketing.  He has been able to lead the way on marketing programs that for companies ranging from solo-preneurs to multi-national corporations.  Whether it's a PPC campaign or an international content marketing initiative the overall goal he instills in any of the programs he helps to launch is making sure that every action is tracked and the question of "how will this help the business?" is answered.
He is the architect behind websites for the twins that range from lead generation to ecommerce.  When you are listening to the podcasts and you have that odd-ball question you haven't been able to get an answer to, lob it his way and give him a chance to solve your marketing challenge.